Congratulations to our 2017 Grant Recipients!
​
Diego Guevara
Clarifying and mapping the habitat needs of the endangered Mount Lofty Ranges southern emu-wren (Stipiturus malachurus intermedius) in the Fleurieu Peninsula Swamps

and

Adam Toomes
Cunningham's skink: a threatened social lizard in South Australia
2017 Grant Applications are now closed

Applications closed at 5 pm on Friday April 14th 2017.

Each year the BSSA awards a field research grant of $1500-$2000 to one or more BSSA member recipients who are conducting conservation research on South Australian flora or fauna. Honours and postgraduate students are encouraged to apply. Applicants must be BSSA financial members.

Our panel will review all applications and announce the winner at our meeting in May.

How to apply:1. Email us for a copy of the application form.If you aren't already a member:

If you aren't already a member, please include the following in your email and we'll sign you up:

Name* , E-mail* , Address , Work Phone , Home Phone (* denotes compulsory detail)

Then:

Please pay the annual membership fee of $10 via EFT (Internet banking):

Biology Society of South Australia (Bank SA)

BSB 105120, Account number 020515840

(don't forget to mention your name so that we can track the payments to your membership)

2. We'll email you a copy of the application form

Just fill it in and email back to us before the deadline in April.

3. Come along to our May meeting

Grant recipients from last year will be giving presentations at this meeting to fill us in on the exciting work they have been doing. This could also be

you

next year if you're a successful grant recipient.

Successful grant recipients will be announced at this meeting and presented with the grants.
Want to Volunteer?

Do you want to become involved in

field research

and

conservation projects

in South Australia?

Do you want to help conservation efforts, network, meet new people, learn new skills, travel to beautiful places and have a great time?

If you would like to get involved in some fantastic

field research and conservation work

in South Australia JOIN THE BSSA today! Our members receive regular field opportunities in some exciting places, with PhD and honours students, Government and non-government organisations and scientists. These exclusive opportunities are available to BSSA members via email and provide some invaluable field experience in some of the most beautiful locations in the state. Head over to the membership page and

JOIN TODAY!

---

Are you a researcher who needs volunteers?

We can email your project to our broad network of volunteers and get someone to help you. Email us your project details including dates, type of work and what is required for the volunteers (i.e. food/transport provided, level of fitness or experience needed, working/sleeping conditions (i.e. camping/house accommodation, facilities).

Contact us

Here's an example of a past opportunity below...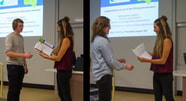 2016 Grant Recipients
James Trezise
"Seed bank development in rehabilitating revegetation: potential for recovery from fire"
Marlee Crawford
"Combining genetics and bioclimatic modelling to inform the management of sandalwood"

---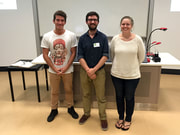 2015 Grant Recipients
Jack Tatler
"The influence of poison baiting history on ecosystem functioning: Does baiting for dingoes cause a loss in biodiversity?"
and Hannah Bannister
"Factors influencing reintroduction success and population persistence of brushtail possums (Trichosurus vulpecula) in a semi-arid environment"
---